Advanced Dental Implant Procedures – Springfield, IL
Getting Your Jaw Ready for New Teeth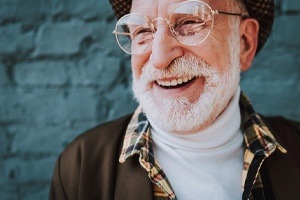 As great as dental implants can be for replacing missing teeth, not all patients are candidates for the procedure. Sometimes the jawbone has already lost enough density that it'll be unable to support the posts, causing integration to fail. Fortunately, in many cases Advanced Dental Care of Springfield can perform a procedure such as a bone graft or a sinus lift to add the extra bone necessary for a successful process. If you're considering implants to fill in the gaps of your smile, contact us today; during a consultation, we'll examine your mouth and let you know what steps need to be taken first.
Bone Grafting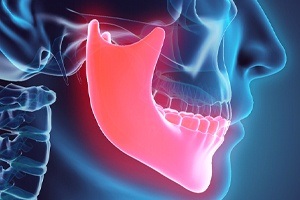 When teeth are lost, the unused portion of the jawbone will begin to deteriorate or "resorb." (This can also be the result of gum disease). Bone grafting is a technique that can help rebuild the damaged structure. This is done by adding grafting material – usually processed bone minerals – in strategic areas of the jaw.
There are several different kinds of bone grafts that each use a different type of material:
Autografts use your own bones. Usually the necessary material is taken from the hip or the back of your jaw.
Allografts involve bone tissue that came from a separate human donor.
Xenografts use bone taken from an animal. In most cases, it will be a cow.
Alloplasts employ synthetic materials that contain calcium, phosphorous and hydroxylapatite.
The different types of grafts have various advantages and disadvantages; we'll make our recommendation based on the state of your oral health.
After the surgery, you may experience some minor soreness that can be controlled with anti-inflammatory medications, pain relievers or ice therapy. The discomfort shouldn't last longer than a couple of days. Once you've recovered, it'll take several months for your body to replace graft with its own bone; when that's done, your jaw will be ready to receive a dental implant in Springfield, bringing you one step closer to enjoying your new teeth.
Sinus Lifts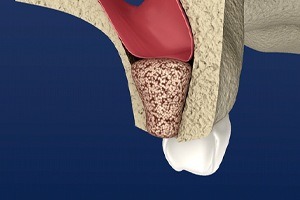 Like with bone grafting, a sinus lift uses transplanted materials (your own bone, a donor's bone, etc.) to encourage the production of new bone tissue. However, a sinus lift is specifically for the upper jaw. It's used when there's not enough bone present or if the sinuses don't leave enough room for implants to be placed.
During the procedure, an incision will be made in the gum tissue near the back for your mouth. This will give your dentist in Springfield access to the membrane separating the sinus from the jaw. The membrane will be gently pushed up, and the grafting material will fill the space left behind. The site will be closed, and after a few months, you'll be ready to get your implants!