Cost of Dental Implants – Springfield, IL
A Longer Lasting Investment in Your Smile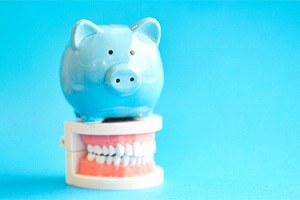 No two budgets are the same, and no two patients are the same. This means, if you only need a few dental implants in Springfield, your cost will be significantly less than someone needing a full row. At Advanced Dental Care of Springfield, we understand dental implants are a costly option; however, we can assure you that the investment you're making now is one you'll be happy with for years to come.
Types of Dental Implants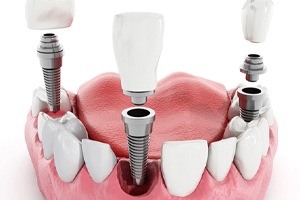 There are different factors that come into play when determining how much your implant procedure will cost. Some include:
The number of implants you'll need (single tooth, multiple teeth, implant-retained dental implants)
How the implant is placed (the type of procedure)
How the implant is made (different manufacturers)
During your initial consultation with our doctgors, they will discuss all these factors, as well as if you need any additional dental surgery completed prior to dental implants. This will give you a better idea as to how much your implant procedure will cost.
What are the Stages of Dental Implant Treatment?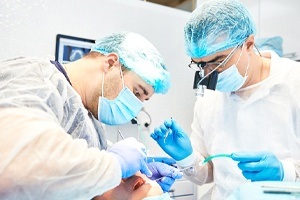 The entire dental implant procedure takes place in various stages. From the initial consultation to the placement of your customized crown, you can expect the placement process to take several months. Each step has a different cost associated with it, so this will allow you to financially plan for each step of your new smile. You can expect to pay for:
Pre-dental implant surgery, if needed (bone grafts, extractions, sinus lift, gum disease treatment)
Implant placement surgery
Abutment placement
Placing of the customized restoration (dental crown, bridge, or denture)
Are Dental Implants Worth the Investment?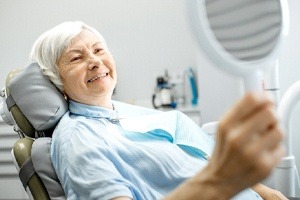 Without a doubt, the answer is yes! Dental implants are the superior method of tooth replacement restorations. Your dentist in Springfield can offer a wide variety of treatments; however, none of them will offer the stability, longevity, and natural look and feel like dental implants. While they may be a costly endeavor, the results speak for themselves. Not only will you have a fully restored smile that can last a lifetime, but you'll have increased confidence in your ability to speak and eat!
Does My Dental Insurance Cover Dental Implants?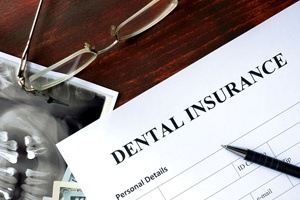 Since each dental insurance company is different, you'll need to check your individual policy to see if your insurance will cover your dental implants. If you're unsure how to navigate this process, talk to one of our office team members. They will be happy to discuss your coverage with you and determine how you can get the most out of your benefits.
It's also important to know that our office does offer flexible financing options through CareCredit, Lending Club and Green Sky Financial. You may be eligible to qualify for low-to-no interest payment plans that can break up the cost of your care, so it works best for you.