November 2018 Newsletter
The #1 Cause of Tooth Loss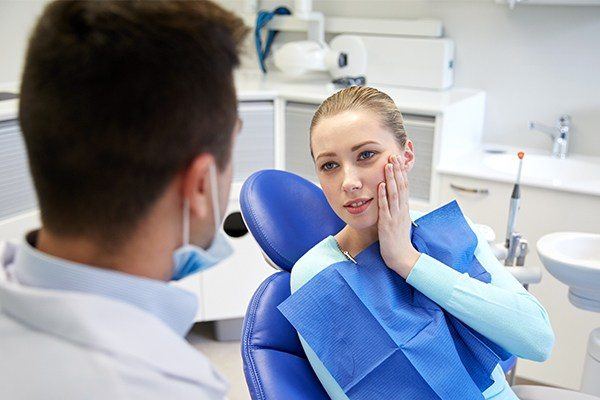 Are you a part of the 178 million Americans estimated to be missing at least one tooth? As it turns out, tooth loss is far more common than you'd think, according to data from the American College of Prosthodontists. But what is the cause of the epidemic that is tooth loss? Based on data collected by the Centers for Disease Control and Prevention, periodontal disease is the leading cause of tooth loss in America. This data comes from a study titled Prevalence of Periodontitis in Adults in the United States: 2009 and 2010, which states that one out of every two American adults aged 30 and over has mild, moderate or severe periodontitis.
If you have untreated periodontal disease, regardless of the severity, it is crucial that you come by the practice and get started on your treatment! Without treatment, you could end up joining the millions of Americans who suffer from tooth loss. Our team at Advanced Dental Care of Springfield is fully prepared to get your gums treated and put you on the right path to a healthy mouth!
Why You Should Seek Treatment Today
When you have a medical issue, you should never put it off. If you had bronchitis, you'd go to the doctor to get antibiotics. If you had a cavity, you'd go to the dentist to have a filling or crown placed. You wouldn't let your issue get worse, so why do it when you have periodontal disease?
When a cavity goes untreated, it only breaks down more and more over time, resulting in the need for more extensive restorative dentistry later on; like root canal therapy or even extractions. When gum disease worsens, the gums begin to recede away from teeth and expose the roots.
As this occurs, the alveolar bone that holds teeth in place also begins to break down. Basic tasks like chewing and brushing will become more and more difficult as the connective tissue holding teeth deteriorates, eventually leading to your teeth falling out completely.
The Signs & Symptoms to Know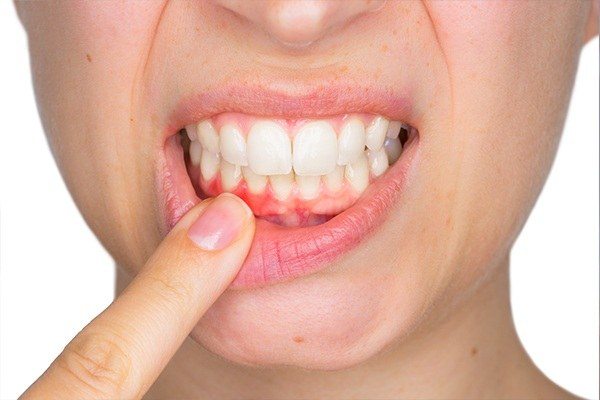 If you don't know if you have gum disease, that's understandable. Many people don't realize they have the early signs of the condition until a dentist tells them. However, there are symptoms you can watch out for during your oral care routine or throughout the day. If you carry any of the following symptoms, it's time to schedule a visit to our office as soon as possible. The sooner you get your condition treated and managed, the more likely you'll be able to save your gums and teeth. These symptoms include:
Red, tender, swollen or bleeding gums
Painful chewing
Loose or sensitive teeth
Bad breath that doesn't go away
Receding gums or teeth that appear longer than usual
How Advanced Dental Care of Springfield Can Help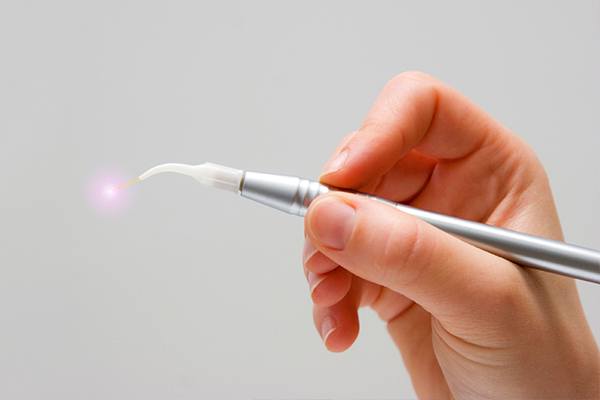 Brushing twice a day with fluoridated toothpaste and flossing daily can work to cure the early signs of gum disease. Combining good oral hygiene with a balanced diet, as well as avoiding the use of tobacco products, can help you avoid gum disease altogether. Thankfully, those who do have gum disease can expect professional treatment from Dr. Driskill, Dr. Schlee and our expert team of hygienists.
To treat moderate to severe levels of gum disease, our hygienists perform deep cleaning techniques proven to remove bacteria from underneath the gum line and promote growth of gum tissue. Scaling and root planing are considered the gold standard when it comes to gum disease treatment.
Of course, advanced gum disease treatment requires advanced technology to improve your overall dental experience. That's why our office utilizes soft tissue lasers to remove harmful bacteria precisely and painlessly. Because the laser sterilizes the area on contact, it promotes healing more effectively than traditional dental tools and reduces the time needed in aftercare for proper healing.
You don't have to settle for gum disease and tooth loss when you have a viable solution. If you or someone close to you is suffering from gum disease, refer them to our practice; we're more than ready to get their oral health back on track. Don't let them become a statistic, call our practice today!