Advanced Dental Technology
Superior in Quality and Care
We're proud to say that our practice is extremely state-of-the-art and has some of the most advanced dental technology available today. What does this mean for you? It means we're able to guarantee that you're receiving the very best care that modern dentistry has to offer, and that your experience will be quick, effective, and comfortable from beginning to end. Read on below to learn more about some of the excellent instruments our team uses every day!
Intraoral Camera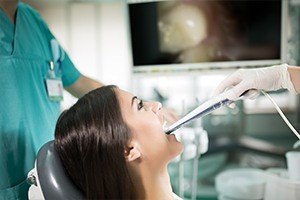 Our intraoral camera gives our patients the ability to finally see their smile from their dentist's point of view. This small, pen-sized camera can be maneuvered easily through the mouth to capture high-resolution images of the teeth and gums we can then display on a nearby monitor. These will not only help you gain a much deeper understanding of your dental health, but they will also make it much easier for our team to explain why you might need a certain treatment.
Digital X-Rays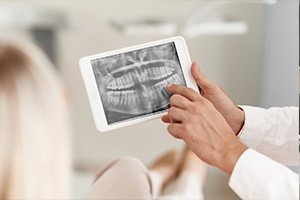 Compared to traditional, film-based dental X-rays, digital X-rays are an improvement in almost every way you can imagine. They can create crystal clear images in seconds, they don't require toxic chemicals to be developed, and they also emit up to 80% LESS radiation. Plus, they can be quickly displayed on a nearby monitor for you to go over with your dentist, plus they can be sent instantly to make filing insurance claims a breeze.
CT Cone Beam Scanner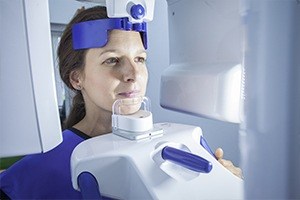 Before performing a treatment like dental implant placement or a wisdom tooth extraction, we'll first use our CT cone beam scanner. What does it do? We can use it to create a fully 3D digital images of your teeth, jaw, and other surrounding oral structures so we can gain a deep understanding of your dental anatomy. This will enable us to personalize your treatment so that not only will it be successful, but your recovery will be relatively pain-free as well.
Digital Impression System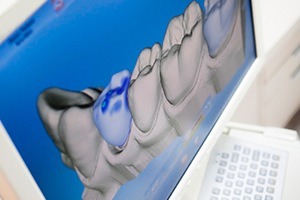 Digital impressions have finally joined the 21st century? We no longer need a patient to bite into messy and odd-tasting dental putty to create a model of their bite. With the digital system, a small, handheld device glides through the mouth while taking dozens of unique images of the teeth. On a nearby monitor, you can watch as these images are "stitched" together to create highly-detailed impression. This approach is not only faster and more comfortable than the old way, but it also yields a much higher quality impression!
Soft Tissue Laser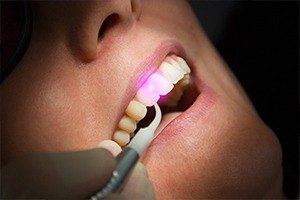 Our soft tissue laser enables us to perform even the most sensitive periodontal (gum) treatments with relative ease while keeping a patient completely comfortable. Its highly-concentrated beam of light can eliminate bacteria hidden deep underneath the gum line as well as effectively remove infected tissue without harming the surrounding healthy gums. It even sterilizes as it goes to help prevent swelling. The end result is a treatment that is fast, relatively-painless, and provides consistent results.
Cavity Detection System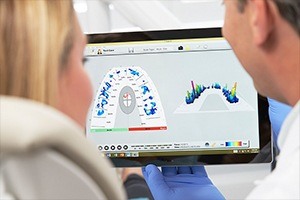 The earlier we can find tooth decay, the better, because it enables us to save and preserve more of a tooth's natural structure. Thanks to our cavity detection system, we can now spot even the slightest signs of dental damage, ones that would normally be missed by a traditional exam. It uses a beam of light to scan the enamel, creating a readout that shows us which teeth need care to prevent cavities from ever forming.
PreVu Imaging Technology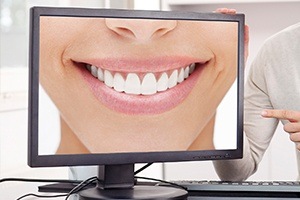 Wouldn't it be great to see how a treatment would affect the appearance of your smile before you actually get it? Thanks to our PreVu Imaging technology, that's exactly what we can do. Using a picture of your current smile, we can digitally alter it to create your own virtual "Before & After" photos. If you like what you see, fantastic, and if you would like to change anything, it's easier than ever.