Dental Implants in Springfield
Permanent Tooth Replacement
When it comes to bringing back missing teeth, dental implants are simply in a class of their own. They are the only restoration that replaces both portions of a tooth above and below the gum line, providing results that are virtually indistinguishable from nature. Whether you are missing a single tooth, all of your teeth, or something in between, they can help rebuild your smile to last a lifetime. To learn more about them and what they can do for you, contact us today.
Dental Implants - Ask the Expert
Dental Implants - Wellness Hour
Implant Placement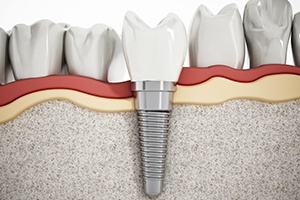 A dental implant is actually a man-made titanium tooth root that is placed directly into the jaw in order to support a new tooth. To get one, it needs to be placed via a minor surgery. Unlike most other practices, the team at Advanced Dental Care of Springfield can handle the entire implant procedure from start to finish, ensuring you'll be able to reclaim your smile while working with the same doctor and team that you trust. Once the surgery is complete, you'll be given a few months to heal before returning to our office to receive your new restorations for tooth replacement.
Implant-Retained Crowns & Bridges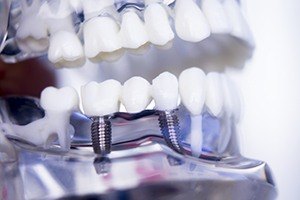 For a patient that is missing one tooth, we'll use what is called an implant-retained crown to bring it back. For this, a custom-made, all-porcelain dental crown will be attached directly to an implant post using a metal connector called an abutment. The crown will be color-matched to the surrounding teeth, and because it will have the same basic structure as a natural tooth, it will seamlessly blend in with the rest of the smile.
And, for someone who is missing multiple teeth in a row, implant crowns can also be used to support a bridge. Two implant crowns are placed on either side of the gap in a person's smile, and these are bonded to prosthetic teeth to close it. Implant-retained bridges look natural, are strong, and can be a lifetime restoration.
Implant-Retained Dentures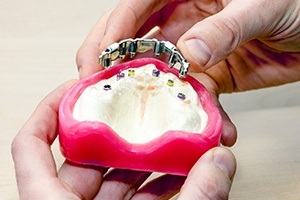 Implants are extremely versatile and can also be used to support a denture to replace multiple teeth located around the mouth or even an entire arch. For this, the prosthetic teeth will be anchored directly to the jawbone using multiple implants placed within the mouth. This gives implant-retained dentures multiple advantages over traditional removable ones:
Stronger Hold: Because the denture is attached to the jawbone just like natural teeth, it is much less likely to slip, slide, pop, or click while in the mouth.
More Consistent: Dental implants actually support the jaw from within, which will help stop the bone loss that causes many dentures to lose their fit in a short amount of time. With implant dentures, you can trust them to fit like the day you got them for a long time.
Better Bite: Regular dentures only bring back 10-12% of a person's bite force, while implant dentures bring back 70%! This means a patient will be able to enjoy a wider variety of foods with ease, leading to an overall healthier (and more satisfying) diet.
Learn More About Implant-Retained Dentures
Cost of Dental Implants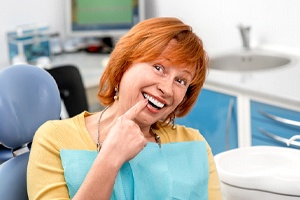 When trying to decide how best to replace your missing teeth, one of the clear factors you must consider is cost. Since no dental implant procedure is the same for each patient, different factors play a role in determining the financial investment you will make in your smile. After your consultation with Dr. VanderMolen, you'll leave with a clear understanding of how much you can expect to pay, in addition to why this decision to pursue dental implants is well worth the investment.
Advanced Dental Implant Procedures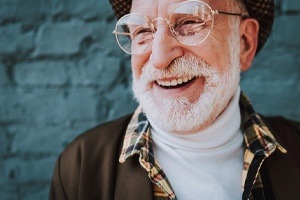 If a patient has already lost a lot of bone in their upper or lower jaw due to missing teeth, we might need to perform some additional procedures to make sure that your dental implants are successful. For example, we might perform a sinus lift to add some extra bone to your upper jaw. We can also perform bone grafts where a piece of bone from elsewhere in your body is transplanted into the jaw to encourage the growth of new bone tissue.
Dental Implant Technology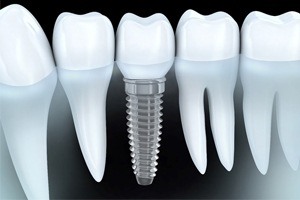 It's very important for the dental implant to be placed properly. That's why we take advantage of the most advanced dental technology available to make sure your procedure goes as smoothly as possible. A CB/CT scan (cone beam computed tomography scan) can create a 3D model of the various structures and tissues in your mouth; this model can be used to guide the placement of the implant post, resulting in a more comfortable procedure that requires fewer incisions.
Learn More About Dental Implant Technology
Dental Implant FAQs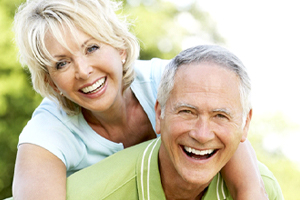 If you want to replace missing teeth in Springfield, you should look no further than dental implants. However, it's understandable that you might have a few questions, especially considering how much of an investment in your future dental implants are. Luckily for you, we've gathered a few of the most common questions we get about dental implants in Springfield for your convenience.
I Smoke. Can I Still Get Dental Implants?
Yes, but we recommend that you stop. The process can become a lot more complicated if you smoke. Tobacco slows down the body's natural healing ability, especially after surgical procedures in the mouth. If you already smoke or chew tobacco, your dentist in Springfield suggests that you use getting dental implants as a reason to quit.
Does Getting Dental Implants Hurt?
Before getting dental implants, our team at Advanced Dental Care of Springfield will be sure to discuss sedation options with you. We will always be sure to apply plenty of local anesthetic to numb the area receiving the implant. In addition, we might use other types of sedation, like nitrous oxide or oral conscious, if you need extra help relaxing in the dental chair.
As with any surgical procedure, there may be some soreness afterwards. We'll be sure to prescribe pain medications to help you deal with that discomfort. You may also want to take over-the-counter painkillers as needed.
I Have Diabetes. Can I Still Get Dental Implants?
Yes, but you will have a slightly higher risk of implant failure, especially if you have type 2 diabetes. The condition can make your body slower to heal from surgical procedures, which carries a higher risk of infection in the gums that can make your body reject the implant. Before you get an implant, you should talk to your endocrinologist or primary care doctor about the possibility of getting dental implants. They can get you on a plan of managing your blood sugar levels to lower your risk of implant failure.
How Do I Take Care of a Dental Implant?
The great thing about dental implants is that caring for them is pretty similar to maintaining good care of your natural teeth. Remember to brush the implant restoration every day, and floss around the post as well. Additionally, be sure to visit us here at Advanced Dental Care of Springfield at least twice a year for a checkup and cleaning to make sure your implant is still in good shape. Your implant should last at least thirty years, but if you take excellent care of it, it can even last for the rest of your life!
Am I Too Old for Dental Implants?
No! There actually is no upper age limit for dental implants. There is, however, a lower age limit. Since adolescents' jawbones are still developing, placing a dental implant could interfere with that process. You can never be too old for dental implants, though. As you age, the healing process gradually takes longer and longer. However, adult patients of any age have gotten dental implants and been more than satisfied with them.