Surgical Dentistry
Procedures Done Under One Roof
Thanks to our doctors' extensive experience, patients can get a wide variety of services all in one convenient location, including surgical dentistry. This allows us to complete more procedures in-house without having to refer patients to expensive outside specialists. It also means you'll be able to work with the team and doctor you trust no matter what you need. Whether we're removing a tooth or giving you a dental implant, you can always rely on Advanced Dental Care of Springfield.
Tooth Extractions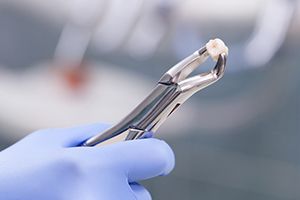 While our number one goal is to help our patients preserve all of their natural teeth for as long as possible, sometimes, the best thing we can do for their oral health is remove a problem tooth. An extraction is usually necessary if:
A tooth is too damaged/decayed to be restored
Gum disease has weakened the bone supporting a tooth
Room needs to be created for a denture/orthodontic treatment
A tooth has become painful, impacted (stuck), or infected (which often happens with the wisdom teeth)
Implant Placement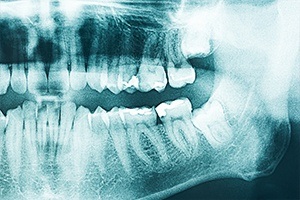 A dental implant is a small titanium post that is placed directly into the jawbone in order to replace the root structure of a lost tooth. Once there, it can be attached to a variety of dental restorations to bring back any number of missing teeth. Getting them requires a minor surgery, and thanks to our advanced imaging technology, we can perform this procedure in the most precise and least invasive way possible to ensure a successful treatment as well as an easy recovery.
Learn More About Dental Implants
Bone Grafting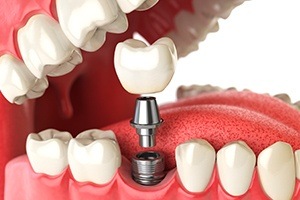 A patient needs a strong, healthy jawbone in order to get dental implants, but many do not have this, as bone loss is very common after tooth loss. We can help build up the jaw, however, with bone grafting. Using your own tissue, donated tissue, or a lab-made material, we can increase the height and thickness of your jaw in the area we intend to place the implant so your new teeth/tooth will have a solid foundation.
Immediate Dentures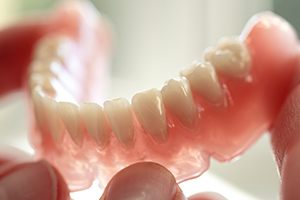 Immediate dentures are a set of prosthetic teeth we can give a patient the same day that we remove the rest of their remaining teeth. It will fit directly on the gums and stay in place using natural suction/denture adhesive. The dentures will be carefully designed by our team so that they fit comfortably and enable a patient to speak and eat with complete confidence. If needed, we can then work with a patient to design a more permanent denture.