In the News & Media
If you feel like you've seen Dr. Neely before, you probably have! They are the News Channel 20 Dental Experts and WAND News Illinois Professionals Dental experts. They make frequent appearances to talk about dental health and debunk the most common myths. It's just another way they try to help as many people as possible beyond the walls of the office. Below, you can view a few of their past appearances, and be sure to keep an eye out the next time you watch the news!
---
Ask The Expert Series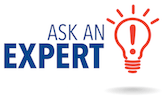 When it comes to your oral and overall health, trust an expert!
---
Wellness Hour Series
The Wellness Hour is a documentary-style medical information program that reaches over 70 million people in the US and Canada every week. Dr. Neely was recently interviewed and discussed numerous topics such as dental implants, cosmetic dentistry, and more. You'll learn about some of the latest treatments dentistry has to offer and how you can get all of them right here in Springfield!
Tooth Replacement with Dental Implants
---