In the News & Media
If you feel like you've seen Dr. VanderMolen before, you probably have! He is the News Channel 20 and News Channel 3 Dental Expert and makes frequent appearances to talk about dental health and debunk the most common myths. It's just another way he tries to help as many people as possible beyond the walls of our office. Below, you can view a few of his past appearances, and be sure to keep an eye out for him the next time you watch the news!
---
Ask The Expert Series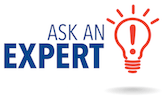 When it comes to your oral and overall health, trust an expert! Dr. VanderMolen frequently appears on local news to talk about the latest trends and discoveries when it comes to dentistry so people can stay informed and healthy. Spend just five minutes listening to Dr. VanderMolen and we promise you'll learn something new!
How Often Should I Visit the Dentist?
Tips to Improve Your Smile
Dental Fear & Sedation Dentistry
Dental Anxiety & Sedation Dentistry
At Home Dental Health Tips
Dangers of Soda & Sports Drinks
Make A Resolution to See Your Dentist
Don't Let Bad Dentures Ruin Your Smile
---
Wellness Hour Series
The Wellness Hour is a documentary-style medical information program that reaches over 70 million people in the US and Canada every week. Dr. VanderMolen was recently interviewed and discussed numerous topics such as dental implants, cosmetic dentistry, and more. You'll learn about some of the latest treatments dentistry has to offer and how you can get all of them right here in Springfield!
Cosmetic Dentistry Options
Denture Replacement Options
---
CI Living