Teeth Whitening – Springfield, IL
Get a Dazzling Smile from Home
When you look in the mirror, have you noticed your smile has lost its luster? It is natural for your teeth to darken over time because it is a natural part of the aging process; however, there are other factors that can cause stains. At the first sign of discoloration, you would like to reveal a brighter smile, but you do not have the time for an in-office treatment. What if you could get professional results from the comfort of your own home? Now you can with take-home teeth whitening in Springfield. We offer the solution you need to refresh your smile.
Causes of Tooth Discoloration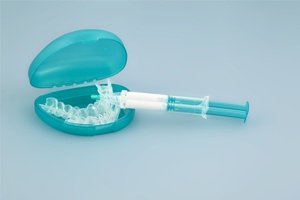 Over the years, your enamel thins because of daily wear and tear. This causes more of your yellowish dentin to be visible, making your teeth appear yellow. Besides age, consuming darkly pigmented foods and drinks will also make your teeth discolor. Poor oral hygiene habits and smoking can also lead to premature discoloration.
It is natural to try over-the-counter whitening products to turn back the hands of time. Although they are convenient, you will not get the results you want because they do not contain professional strength whitening agents. As a result, they only temporarily improve surface stains. The only way to get lasting results is with the help of your dentist in Springfield.
Take-Home Whitening Kit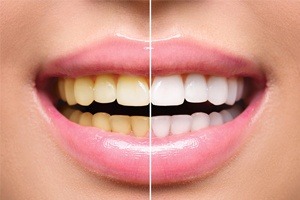 We understand your life is busy, which is why you need a convenient solution to combat your tooth discoloration. We help you achieve in-office results from home. After an initial consultation to determine the cause of your stains, we take an impression of your mouth to create your custom-made whitening trays. This ensures your comfort, as well as the even and consistent distribution of the whitening agent.
We use Philips Zoom NiteWhite because it is specially formulated to minimize tooth sensitivity while reversing stains. We provide you with the whitening agent, which contains 16% Carbamide peroxide to deeply penetrate your enamel.
You use the kit for 2 to 4 hours each day for about 2 weeks. At the end of your treatment, your teeth will be as much as 8 shades whiter with results that last.
Maintaining Your New Smile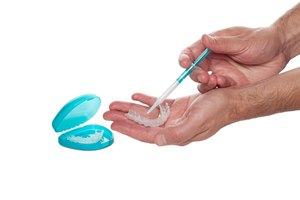 Your new smile can stay bright for several years with the right aftercare, like maintaining your home oral hygiene. It is best to brush your teeth at least twice a day using a soft-bristled toothbrush and fluoride toothpaste. Do not forget to floss in between each tooth before going to bed.
You also want to limit your consumption of darkly pigmented foods and drinks, like berries and coffee. If you cannot skip them, rinse your mouth with water right away or brush your teeth. It is also best to stop smoking as soon as possible to prevent new stains.
Reveal a Bright Smile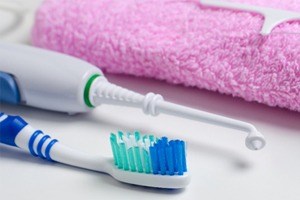 We can help you turn back the hands of time with professional-quality results from the comfort of your own home. Contact Advanced Dental Care today to schedule your consultation for teeth whitening.