Sedation Dentist in Springfield
Providing Stress-Free Dental Care
Going to the dentist is an extremely nerve-wracking experience for many patients, and most other offices do very little to calm those nerves. At Advanced Dental Care of Springfield, we want our patients to be comfortable in every way at every moment of their appointment, so if they need a little help to relax in the chair, we're happy to provide sedation dentistry. Whether you're only a little anxious or completely terrified of visiting the dentist, our sedation dentist can help calm your mind and protect you from pain using the techniques outlined below. Sedation dentistry is also for people who gag easily or have difficulty getting numb for dental treatment. Sedation dentistry makes it possible to have the most comfortable appointment you have ever had. Would you like to use sedation at your next appointment? Contact us today to explore your options.
Sedation Dentistry - Ask the Expert
Sedation Dentistry - Wellness Hour
Oral Conscious Sedation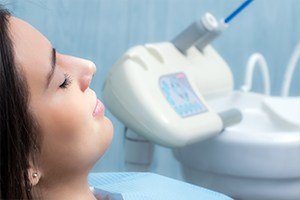 Do you experience pretty severe dental phobia? If so, oral conscious sedation can finally make it easy for you to take care of your teeth. Your dentist will prescribe you a pill to take about an hour before you're scheduled to come see us so that by the time you actually sit in the chair, you'll already be deeply relaxed. You'll remain awake the entire time, but your appointment will fly by very quickly, and you'll likely have little to no memory of it afterward.
Nitrous Oxide Sedation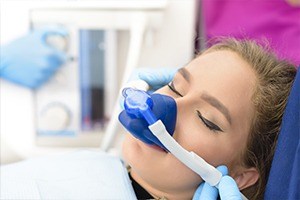 Need something to just "take the edge off" of your dental nerves? With nitrous oxide sedation, all you'll need to do is inhale a colorless, odorless gas through a small nasal mask to start feeling warm, safe, and even euphoric in the dental chair. The mask will stay on during your entire appointment, and when it's removed, the gas' effects go away almost instantly, and you'll be able to go on with your day without any lasting drowsiness.
IV Sedation
Has your fear of the dentist prevented you from getting regular appointments for years? Do you require an extensive amount of dental work? IV sedation is the strongest and fastest-acting sedation method we offer. A powerful sedative will be administered straight into your bloodstream via a small injection in your hand or arm, and within moments, you'll sink into deep, deep relaxation. The best part about this approach is that your dentist can actually adjust your sedation level in real time to make sure you're completely safe and comfortable moment to moment.