Cosmetic Dentist in Springfield
What Would You Like To Change About Your Smile?
Whether you have noticeable stains, chips, cracks, or gaps, our cosmetic services can take care of them all. Combing the best aspects of both art and science, our team can help you design the perfect smile and then make it a reality over the course of a few simple appointments. Whether you just want a minor touch-up or a complete makeover, a cosmetic dentist can make it happen, and we know you'll love the beautiful results. To get started, contact us today.
Cosmetic Dentistry - Ask the Expert
Cosmetic Dentistry - Wellness Hour
Porcelain Veneers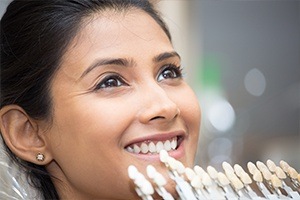 Porcelain veneers are extremely thin ceramic shells that are bonded to the front of the teeth, and with them, we can fix/mask a wide variety of aesthetic flaws with just one procedure, including:
Stains
Chips
Cracks
Gaps
Undersized teeth
Misshapen teeth
Slightly crooked teeth
Porcelain veneers are always custom-made according to a patient's exact specifications, and you can get one or an entire set in as little as two to three appointments.
Metal-Free Restorations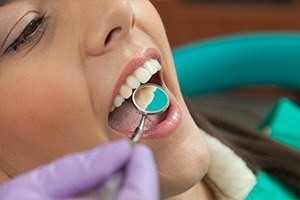 Metal-free restorations give our team the ability to restore not only a damaged tooth's structure, but its appearance as well to create a result that blends in perfectly with the rest of the time. They are made entirely of dental porcelain, which is known for its strength, durability, and ability to completely mimic the appearance of enamel (even down to how it reflects light). With this material, we can repair a tooth in such a way that only you and your dentist will know that you've had dental work!
Direct Bonding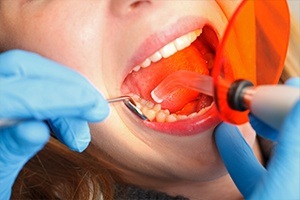 If you're looking for a quick fix to get rid of that one small stain, crack, or gap that has bothered you for years, nothing can do it quicker than direct bonding. Our dentists will start by applying a color-matched composite resin to your compromised tooth, and they'll use it to sculpt away any imperfection you can imagine. The entire treatment typically takes less than an hour, is painless, and the results can be trusted to last for up to a decade.
At-Home Whitening Kits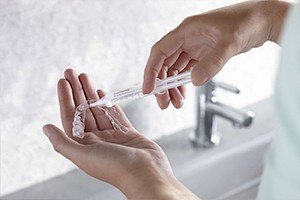 Has a love of coffee, wine, tea, or tobacco left your teeth stained and discolored? Has your enamel naturally grown more yellow as the years have gone by? If so, we can help you turn back the clock and restore your smile's youthful glow with your own custom-made whitening kit. It will consist of trays specially-designed to fit your teeth and a bleaching gel much stronger than anything you can buy in stores. Simply use the kit as directed for about two weeks, and you can easily make your teeth up to EIGHT shades whiter!
Digital Imaging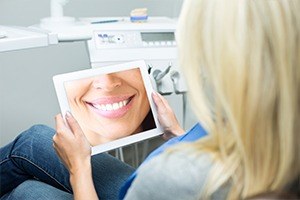 Doing anything that can alter the appearance of your smile is a big deal, so wouldn't it be great if you could see your results before you actually underwent treatment? Now you can thanks to digital imaging. We'll take a photo of your current smile and digitally alter it to reflect how a treatment will improve your smile. This will help you gain a better understanding of what to expect, plus it will give you a chance to ask for any adjustments you might want!
BOTOX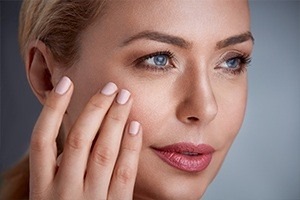 Our team is also specially trained to provide some of the most well-known wrinkle reducing treatments currently available. With BOTOX, we can help eliminate small wrinkles on your forehead, around your eyes, nose, lips, and even on your neck. These treatments only take minutes to administer, but the results can easily last for several months. Now you can get a renewed and younger looking face to go with your beautiful smile! BOTOX can also be used to decrease the intensity and occurrences of migraine headaches.
Understanding the Cost of Cosmetic Dentistry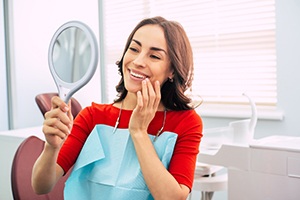 Naturally, something you want to know during the research process is, "How much will it cost?" It's a fair question, but since no two smiles are the same, it's nearly impossible to pinpoint an answer without a consultation. With that said, there are a few factors that impact the cost across the board, like which cosmetic dental treatment you pick. To learn a bit more about the cost of each and how to make your smile transformation more affordable, read on!
Which Cosmetic Dental Service Is Right for Me?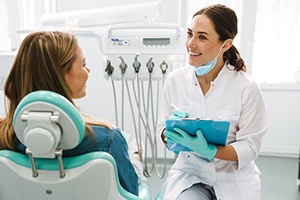 Here are three of the most popular cosmetic dental treatments and some important cost-related information about each:
Teeth Whitening – Professional teeth whitening treatments require a higher upfront investment when compared to over-the-counter kits. However, they also are personalized to each patient, can lighten your teeth significantly in two weeks or less, and can deliver results that last for several months. As a result, there is a good chance that they are the best choice for your smile and wallet!
Veneers – Veneers have a reputation for being pricey, but it's important to remember that they can last for well over a decade (in some cases, well over two decades!). Plus, they can correct a multitude of imperfections at once, saving you from spending money on back-to-back treatments.
Direct Bonding – Direct bonding is one of the most cost-effective smile-enhancing solutions. It's also quick, painless, and versatile! One thing to keep in mind, however, is that it's best for small imperfections, like minor chips. Larger imperfections may require a different treatment, like veneers.
Why Cosmetic Dentistry Can Be an Investment Worth Making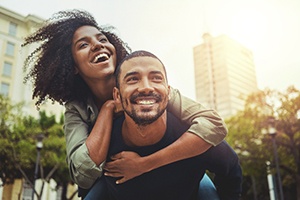 Many patients find themselves second-guessing if investing in their smile is worth it. Let us assure you, it is. Pursuing cosmetic dentistry can have a tremendously positive impact on your confidence, benefiting your professional and personal life in the process. Furthermore, many treatments that benefit the look of your smile also improve its function. Even if that's not the case, your oral health will likely improve because once you have a smile you love, you want to take care of it!
How to Make Cosmetic Dentistry Affordable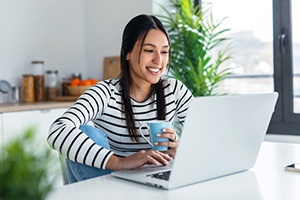 Fortunately, there are several ways you can make the cost of cosmetic dentistry in Springfield more affordable. Our team is proud to welcome flexible financing through CareCredit and Sunbit. These financiers allow you to choose a payment plan that works best for you and your budget. There are also low-to-no interest options available, which makes your treatment more affordable in the short and long term. If you'd like to learn more about this financial solution, we encourage you to give us a call so we can help!
Cosmetic Dentistry FAQs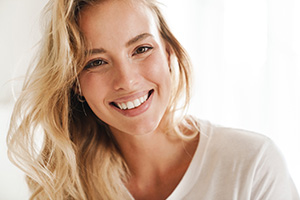 Want to learn more about cosmetic dentistry before scheduling a consultation or while you wait for the day of your appointment to be here? Good news: you're in the right place! From whether the treatment process is painful to how long the results will last, we've responded to several FAQs in this next section. And, of course, you can always get in touch if you can't find the answer you're looking for or want to learn more!
Does Cosmetic Dentistry Hurt?
If you're hesitant to move forward with your smile transformation because you're worried about the pain, don't be. Not only are many treatments completely painless, like direct bonding, but we can also use a local anesthetic for more invasive services. Our goal is always to keep you completely calm and comfortable. That way, you can genuinely enjoy the process of pursuing your smile goals!
How Long Does Cosmetic Dentistry Last?
In addition to how quickly the results will come, many patients are curious about how long the results will last. The short answer is: "That depends!" One of the first factors is the smile-enhancing service you choose. For example, veneers can last upwards of three decades. Teeth whitening, on the other hand, can last for a few years at a time. Of course, another factor is how well you care for your smile. Across the board, unhealthy dental habits (i.e., smoking, not flossing consistently, skipping your biannual checkups) will shorten the lifespan of your results.
What's the Difference Between a Crown and a Veneer?
Since dental crowns and veneers have a lot in common – including the fact that they are custom-made for each patient and available in a wide range of shades – many patients think these two treatments are interchangeable. That's not the case. To begin, dental crowns are typically used for restorative purposes, like protecting a tooth that was compromised by serious decay. Veneers, on the other hand, are popular in cosmetic dentistry because they can fix imperfections like stains, chips, and gaps.
Another crucial difference between the two is that dental crowns cover the entire tooth while veneers are bonded to the front-facing surface. Of course, there are a multitude of other ways they are different, including the treatment process, and our team would be more than happy to answer any questions you have about either treatment during your appointment.
What Causes the Discoloration of a Tooth?
Although enamel is incredibly durable, it is porous, which means it can stain easily. Most often, discoloration surfaces from foods and beverages, like soda, marinara sauce, tomatoes, and coffee. However, stubborn stains can also surface from tobacco use, injury, certain medications, and the natural aging process. It is important to pinpoint the cause during your consultation so we can determine which cosmetic dental treatment is right for you, like teeth whitening vs. direct bonding or veneers.