August 2019 Newsletter
Nervous About Your Upcoming Dental Appointment?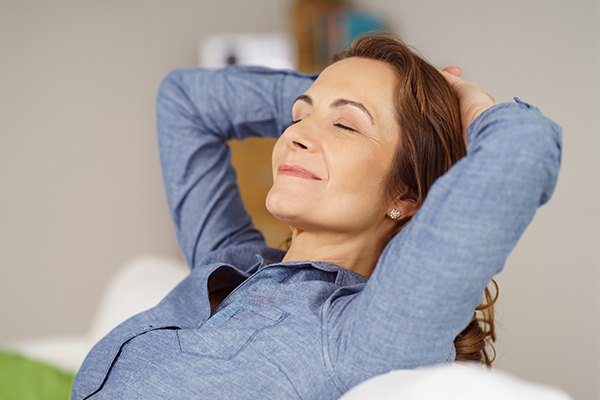 When it's time for your upcoming dental appointment, what is the first feeling that comes to mind? Is it pride because you know that you're taking the necessary steps to maintain your oral health? Or is it fear because you simply cannot stand the sounds of dental drills or other common stimuli found in the dental office? If you find yourself thinking the latter, just know that you are far from the only person to think that way.
It's been estimated that between 9 and 20 percent of Americans avoid going to the dentist entirely out of fear or anxiety. That means 9 to 20 percent of Americans are not getting the care they need to maintain long-term oral health. If an emergency occurs, that fearful patient is far more likely to run into serious oral health issues because they don't have the ability to get necessary care.
Thankfully, the dentists at Advanced Dental Care of Springfield are more than prepared to make care easier for those with dental anxiety or fear. With sedation dentistry, you can get your routine cleaning, crown placement, or any other treatment done in the most relaxing way possible.
Anxiety: A Common Reason Why People Avoid the Dentist
According to data as recent as 2015 from the American Dental Association's Health Policy Institute, the second most common reason patients had for not visiting the dentist more frequently was because they were afraid of the dentist, totaling at 22 percent of respondents. This was generally seen across the board regardless of income, age or source of dental benefits.
If you ever feel ashamed of not being able to see the dentist because of your anxiety, our team wants you to know that there's nothing to be ashamed of whatsoever. Over the years, dentists have come to terms with the fact that many patients have had a poor experience with a dentist in the past, typically as a young child, that made it almost impossible to go back, even if it was for routine care.
The Benefits of Sedation Dentistry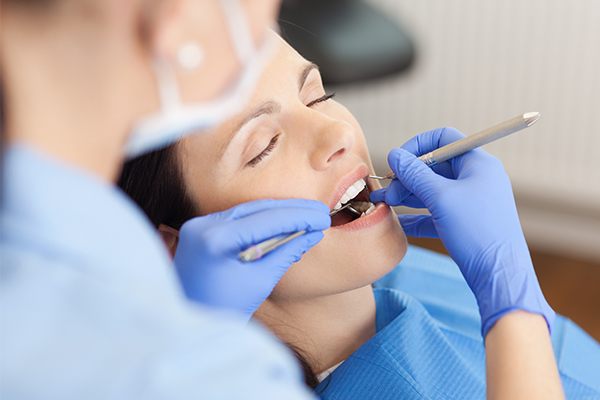 Now that you understand how common dental anxiety and fear actually is, it's time that you understand exactly how sedation dentistry can benefit your next visit. The most obvious benefit is that you can get that much needed treatment you've been putting off completed, whether it's a dental filling or crown placed or periodontal therapy performed.
Additionally, sedation can make it easier to get preventive care performed, including exams and cleanings. These preventive treatments are truly the bedrock of long-term oral care and absolutely necessary if you want your oral care routine to be complete.
Finally, sedation dentistry is not exclusively for those with fear or anxiety. These techniques are ideal for many patients with unique needs, including those with:
Problems getting numb
A low pain tolerance
A sensitive gag reflex
Large amounts of treatment that could be completed in one or two visits
With IV sedation dentistry, you will snooze through your appointment with little to no memory of your treatment. This may be a major benefit if just the thought of dental treatment gives you anxiety or fear.
Take Your Pick: Your Options at Advanced Dental Care of Springfield
When you visit our office, you'll find that we've done everything we can to accommodate patients with all levels of dental fear or anxiety. It doesn't matter if you have mild, moderate or severe anxiety, it's likely that there's a form of sedation dentistry out there for you. Consider your options below!
Nitrous Oxide – For mild levels of anxiety. Administered through a nasal mask where the sedative is inhaled throughout treatment. The effects wear off quickly following completion of your appointment.
Oral Conscious Sedation – For moderate levels of anxiety. Administered via a pill that is taken orally. The effects will take several hours to wear off, so a friend or family member needs to drive you to and from the practice.
IV Sedation – IV, or intravenous sedation, is the strongest form of sedation dentistry available. Ideal for those with moderate to severe anxiety. A friend or family member is required to drive you from the practice as the effects can take several hours to fully wear off.
Not sure which method of sedation is right for you? Ready to get your much-needed treatment out of the way? Simply give our office a call and we'll be ready to accommodate you!