June 2019 Newsletter
What Will My Smile Look Like?"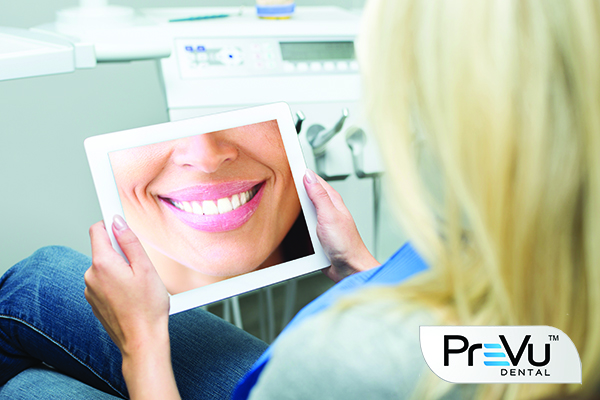 When it comes to dentistry, the dentists at Advanced Dental Care of Springfield have heard their fair share of concerns. Patients may feel fearful of certain treatments, even if they aren't very familiar with the steps of the treatment. They may worry about costs, the length of treatment, or whether or not treatment is going to hurt. However, the most common question patients ask our office is "What will my mouth look like when treatment is done?"
At our practice, you no longer need to worry about the outcome of your treatment, whether it's cosmetic or restorative. With the help of advanced smile design software like PreVu, you can see exactly what your next treatment will look like before a single restoration is created or single tooth is modified. In this month's newsletter, we'll be highlighting how this system works and how it can benefit your next comprehensive smile makeover!
What We Did Before PreVu Technology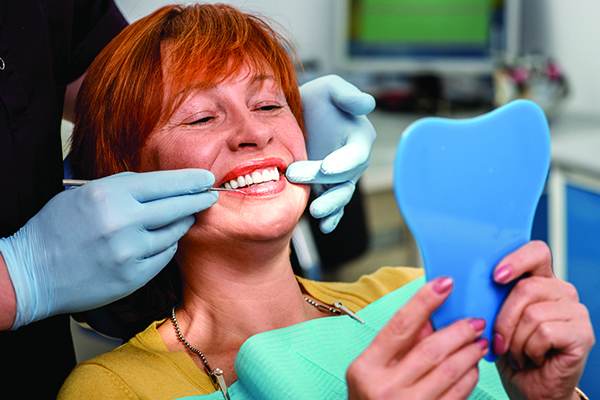 In the past, our office would make sure to capture photos of patients before and after a treatment, whether they were receiving porcelain crowns or veneers, dental implants, direct bonding or any other restorative or cosmetic procedure. Not only did these photos give us a chance to show prospective patients the type of work we could accomplish, but it gave current patients a chance to envision what their smile might look like after a specific treatment.
While it certainly never hurts to have before and after photos on the website, it doesn't work quite as effectively as simulation software. Plus, there's no guarantee that every patient we provide treatment to is going to be comfortable with us using their smile for future patients to examine. That's where PreVu comes in.
What is PreVu? How Does It Work?
With the help of PreVu technology, we can take a photo of a patient and show them almost exactly what they are going to look like after their treatment. The software is available to both existing and any new patients who may be hesitant to pursue a certain treatment.
To start, we'll take a photo of you smiling, then upload that photo into the PreVu software. Then, we use the software to simulate the treatment that needs to be done. Whether the treatment needed is crowns, bridges, dentures, orthodontics, tooth bonding or tooth whitening – we can show you how your final smile could look before we do the actual treatment.
What's great about PreVu software is that it doesn't only focus on your teeth when generating your new smile. It takes your entire face into account, making it much easier for patients to imagine their new, overall appearance after treatment.
Why Should You Consider a Smile Makeover?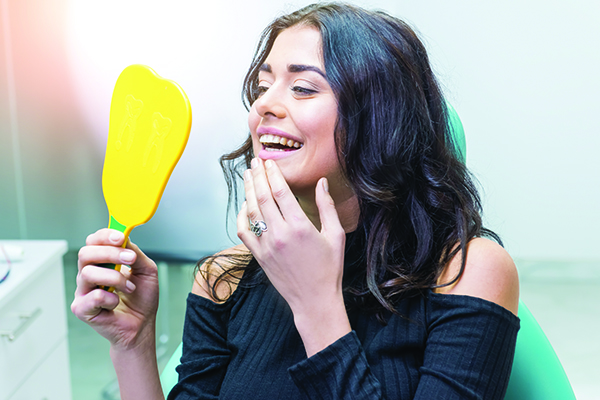 They say that a smile is a window into the soul, but based on our experiences at Advanced Dental Care of Springfield, the smile plays a large part in building new confidence and boosting self-esteem. When you're not able to smile as much as you'd want to, even when you're feeling happy or excited, it can put a huge damper on your daily life. We've heard countless stories of people describing how a smile makeover completely changed their outlook on the world around them because they could truly feel comfortable being themselves. Seeing a patient's positive reaction after they complete treatment is just one of the many reasons why we love doing what we do. The difference a confident smile can make is truly a night and day difference.
And, with so many options to choose from at Advanced Dental Care, there's no shortage of ways to get your smile's imperfections handled. If you or someone you know is dissatisfied with their smile, let them know that they can get a preview of what their smile could look like, even if they aren't currently a patient at our practice. We'd love to help them build a smile that makes them feel truly confident!