Porcelain Veneers in Springfield
Some problems in life just can't be fixed. Fortunately, an unsightly smile is not one of them. Cosmetic dentistry offers several ways to enhance your smile. One of the most popular and effective is porcelain veneers. With these, stains on a tooth, a chipped or broken tooth, even teeth that are worn down or irregularly spaced can be remade to look natural and attractive. Any combination of these cosmetic flaws disappears behind veneers.
What are Porcelain Veneers?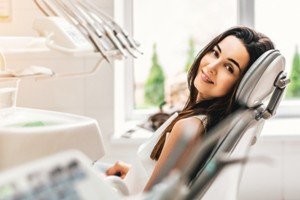 Porcelain veneers have been a part of cosmetic dentistry for many years. Today, the materials used are so lifelike, you might not even be able to tell the difference between teeth that have veneers and your natural teeth.
In simple terms, porcelain veneers are ultra-thin coverings of dental porcelain that one of your Springfield dentists adhesively bonds to the front of teeth that show when you smile. Veneers are custom designed and handcrafted. This way, each one is built to fit a specific tooth. Your teeth will not look like they're made of identical blocks of porcelain. Instead, you'll have a new smile that is naturally attractive and functions well.
What Can Veneers Help With?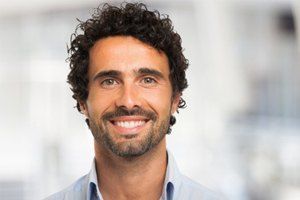 Porcelain veneers can hide many different types of smile imperfections. In fact, veneers have a nickname—instant orthodontics. They don't have anything to do with braces, but they can be used to make a slightly crooked tooth look straight. Other imperfections that porcelain veneers conceal include:
Chipped, cracked and broken teeth
Teeth that are misshaped
Teeth that are too small
Teeth with wide gaps between them
How Do I Get Porcelain Veneers?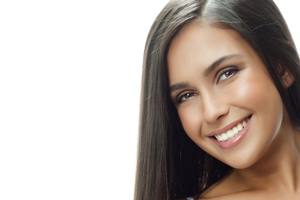 Although the process is rather straightforward, the dentist takes great care in order to get all of your "smile details" just right. First, you'll come in for a consultation and examination. You and the dentist will discuss what you'd like to change about your smile. Then, he will examine your teeth and gums to make sure you are enjoying good oral health overall. This is essential to the success of your porcelain veneers.
Then, we'll take a series of X-rays, photographs and measurements of your mouth. Along with your personal preferences, these will guide the dentist as he designs your new smile.
The process of placing porcelain veneers typically requires two appointments. At the first, your teeth are prepped. The dentist needs to slightly reduce the size of your teeth in order make room for the veneers. A slim layer of enamel is removed—about the same thickness as a veneer. Once this is done, you'll wear a temporary set of acrylic veneers. These protect your prepared teeth, and they will also give you some time to get used to what veneers feel like before the permanent ones are bonded into place.
When your permanent veneers are ready, you'll return to Advanced Dental Care of Springfield to have them bonded to your teeth. Brush and floss as usual, schedule regular dental checkups and use a little extra care when you eat; try to avoid biting hard foods and other objects with your veneers. This way, you'll be able to enjoy the beautiful smile your porcelain veneers provide for many years!