November 4, 2021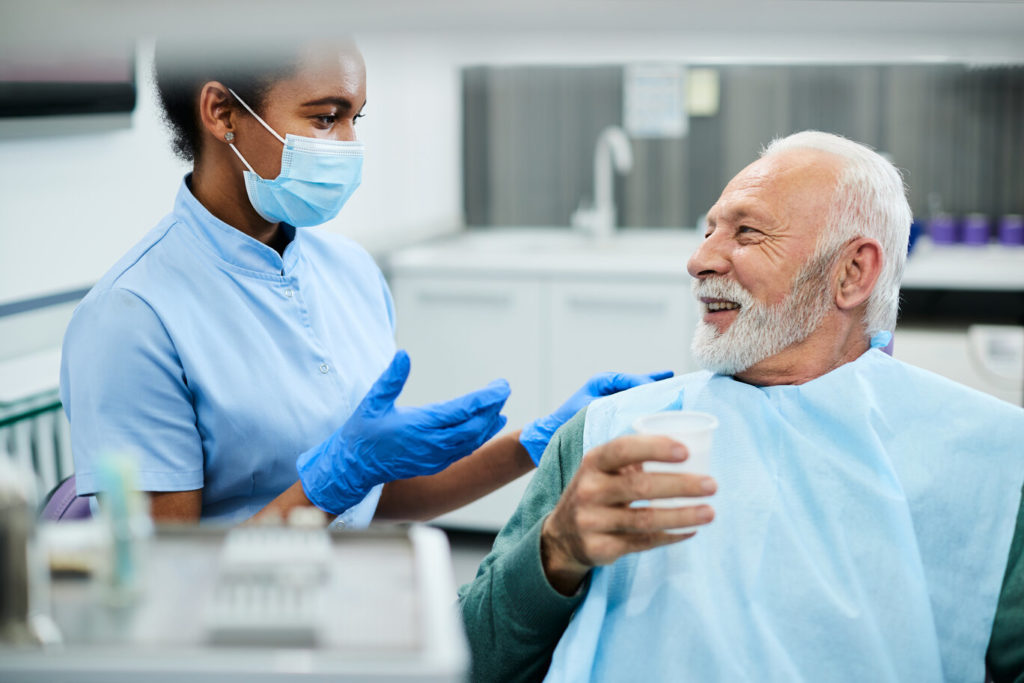 Sedation dentistry can help people who suffer from dental fear or anxiety feel more comfortable in the dentist's chair. It's often praised for its ability to allow fearful patients to receive the care they need in a safe environment, but it also offers a number of other benefits. Read on to learn about five other benefits of sedation dentistry.
#1: You're Uncomfortable Sitting in the Dental Chair for Long Periods
Health conditions, physical injuries, and age are all things that can make sitting in the dental chair for long periods uncomfortable for some patients. Maintaining a beautiful smile shouldn't be painful or uncomfortable. With dental sedation, your dental visits with being more comfortable than ever before.
#2: You're Undergoing a Long or Complex Treatment
If you're undergoing a complex treatment or one that will take a while to complete, it can be difficult to sit still through the whole procedure. Dental sedation can help you remain comfortable and prevent you from fidgeting during treatment.
#3: You Have Very Sensitive Teeth
Many patients have sensitive teeth, and this can make routine cleanings and other treatments uncomfortable to undergo. It's important to let your dentist know about your tooth sensitivity so they can determine its cause and find a solution. They may also recommend using a light form of dental sedation like nitrous oxide to help dull the sensitivity while they work on your teeth.
#4: You Suffer from TMD Or Other Jaw Problems
For patients with temporomandibular joint (TMJ) dysfunction or other jaw-related problems, holding their mouth open for an entire appointment can be incredibly difficult and uncomfortable. It can also make it more difficult for the dentist to administer treatment. Sedation can help by making patients with jaw problems feel comfortable during their appointments and lessening the discomfort that would normally come with opening their mouth for a long period of time.
#5: You Have an Overly Sensitive Gag Reflex
Having a very sensitive gag reflex can make dental work or exams stressful and even painful. Dental sedation can dull your gag reflex to lessen your discomfort and make you feel relaxed throughout your treatment.
Though dental sedation is an incredibly helpful tool for overcoming dental anxiety or fear, it can also work wonders for patients who have trouble getting through their appointments because of pain or discomfort. If you aren't comfortable during your visits to the dentist, speak with them about using sedation dentistry to help you receive the care you need in a more pleasant manner.
About the Practice
Led by Dr. Matt VanderMolen, Dr. Victoria Driskill, Dr. Kevin Schlee, and Dr. John Neely, Advanced Dental Care of Springfield aims to help patients receive the treatment they need in a safe, comfortable atmosphere. They offer nitrous oxide, oral conscious sedation, and IV sedation and can help you determine which one is the best option for your unique situation. If you have questions about sedation dentistry or are interested in setting up an appointment, visit their website or call their office at (217) 546-3333 for more information.
Comments Off

on 5 Benefits of Sedation Dentistry
No Comments
No comments yet.
RSS feed for comments on this post.
Sorry, the comment form is closed at this time.