January 4, 2022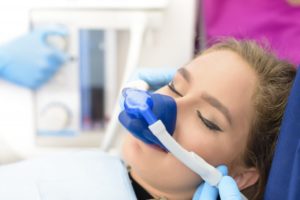 For various reasons, many people have a hard time relaxing when they are at the dentist. It's a common issue, considering a recent study by DentaVox found that most respondents worldwide admitted to some degree of dental fear. But since oral health and your overall health are intertwined, avoiding dental treatment forever is not a viable option. Fortunately, sedation dentistry is a great way to get the treatment you need while being able to relax in comfort. If you've encountered negativity about it online or elsewhere, you should check out some dental sedation myths being debunked below. As your dentist in Springfield discusses, it is safe, effective, and versatile to be used in a lot of situations.
Myth 1: Sedation dentistry is only for complex surgical procedures.
Fact: Though it is commonly associated with surgical procedures, sedation dentistry is beneficial for several situations. If you only need a little extra help to relax during a dental cleaning, that's a job better suited for nitrous oxide. A more complex procedure like a root canal could call for oral conscious sedation.
Myth 2: Sedation dentistry isn't safe.
Fact: When complications do arise, it is nearly always because the patient in question was not a viable candidate for the sedation used. When it is utilized on a patient deemed a viable candidate and administered by a trained professional, sedation dentistry is safe and effective. Your dentist conducts a thorough consultation to review your medical history, medications, and lifestyle to ensure you have minimal risk factors for complications.
Nitrous oxide is the most common choice for children. General anesthesia clearly involves the most risk, but as referenced in the previous point it is quite uncommon in dentistry.
Myth 3: All sedation is the same.
Fact: When it comes to sedatives, there are several types like general anesthesia, IV sedation, oral conscious sedation, and nitrous oxide. Each one has its own benefits and should be chosen based on your needs. Oral sedation and nitrous oxide are generally selected for more routine, basic procedures. IV sedation is a good option for patients who are very frightened, have a strong gag reflex, are troubled by previous bad experiences, are uncooperative otherwise, or have an extensive procedure like dental implant surgery or surgical tooth extractions.
General anesthesia in dentistry is like the type used during surgical procedures in hospitals. The patient becomes unconscious, so it involves more risks. In fact, it is rarely used. Usually, it only comes into play if a procedure could be potentially traumatic, or a patient has such deep-rooted fear that no other option will allow them to receive treatment.
Myth 4: Sedation "puts you to sleep."
Fact: Sedation dentistry does not make you unconscious unless general anesthesia is used. You do reach a deep level of relaxation with nitrous oxide, oral conscious sedation, and IV sedation, so you may become a bit drowsy. Even if you fall asleep during your procedure, your dentist can wake you up easily and you'll still be able to respond to verbal cues. Plus, you won't feel any discomfort.
Don't believe everything you read online, positive or negative. If you have more questions about dental sedation myths, be sure to ask your dentist in Springfield during your next visit. While they don't offer all varieties of sedation (not general anesthesia), they can inform you about each one of them.
About the Practice
At Advanced Dental Care of Springfield, we have assembled a team of compassionate, skilled dental professionals. We consider it our mission to help as many people in our community as possible to smile with comfort and confidence. One of our chief concerns is education, and we take pride in helping our patients understand their unique dental health needs and the options we offer to benefit their teeth and gums. Don't let dental sedation myths make you hesitant to seek comfort during your treatment. We offer three sedation choices: oral conscious, nitrous oxide, and IV. You can schedule an appointment on our website or by calling (217) 546-3333 and you should mention your interest in dental sedation at that time.
Comments Off

on What Are Some Dental Sedation Myths to Be Aware of?
No Comments
No comments yet.
RSS feed for comments on this post.
Sorry, the comment form is closed at this time.