February 8, 2022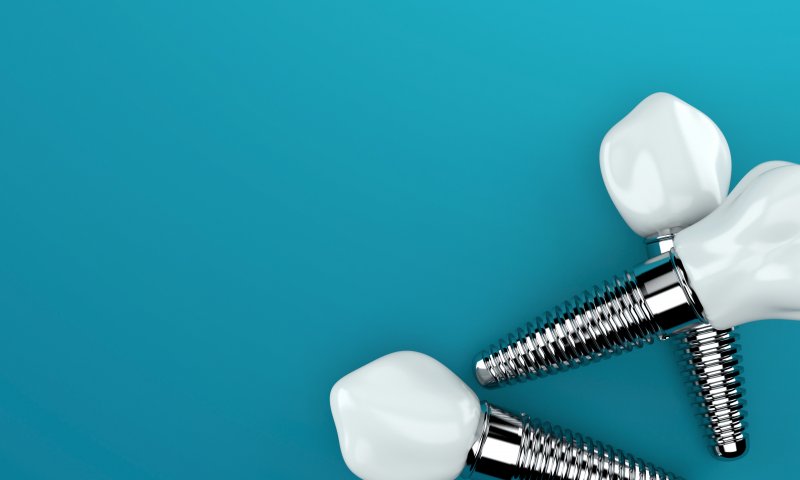 If you've experienced losing one or more teeth, then you know how difficult it can be. Not only has your smile changed, but the situation may have even affected your self-esteem. Fortunately, there's something you can do about this! You've probably already considered getting dental implants, but you're not sure what to expect. Read on to learn what these new replacement teeth will feel like once you get them.
What Are Dental Implants?
Dental implants are small, titanium posts that are placed directly into your jawbone to support your new teeth. Through the osseointegration process, your jawbone will naturally fuse with the implant and, with proper care, can keep it secured for many years.
Depending on the number and location of missing teeth, you can have one or more implant support crowns, bridges, or dentures for an entire row! Whichever option you need, the important thing is that you occupy the empty space before the jawbone can begin to shrink. Tooth roots are essential for your facial structure; without them, the bone has no reason for blood flow and can lead to an aged appearance. Your implants will effectively restore the circulation of blood to protect the jaw.
What Will Dental Implants Feel Like?
Once your gums have recovered and the bone has fused with the posts, your dentist will connect the restoration to the implants. Here's what you can expect them to feel like:
Full Stability: The osseointegration process will ensure your titanium implants won't slip or fall out of position. They'll stay firmly in place just like natural teeth would.
An Enhanced Bite: Your dental implants can restore 80% or more of your natural biting and chewing power. This means you won't have to give up your favorite meals.
Improved Comfort & Security: These restorations offer ideal structure and relief, which will prevent gum irritation whenever you eat. You'll also feel more secure in the fact that you really have your teeth again.
With a little proper care and regular visits to your dentist, your dental implants can serve you a lifetime! By having your smile entirely restored, you can live your everyday life with peace of mind.
If you still have concerns about the process or experience, feel free to call your dentist today.
About the Practice
At Advanced Dental Care of Springfield, our professional team offers top-quality dental services with a passion for giving you a beautiful smile. In addition to providing multiple advanced treatments with the latest technology, our goal is to make you as comfortable and relaxed as possible during any procedure, including dental implants. Want to know more about dental implants? Visit our website or call us at (217) 546-3333.
Comments Off

on What Will My Dental Implants Feel Like?
No Comments
No comments yet.
RSS feed for comments on this post.
Sorry, the comment form is closed at this time.