October 7, 2022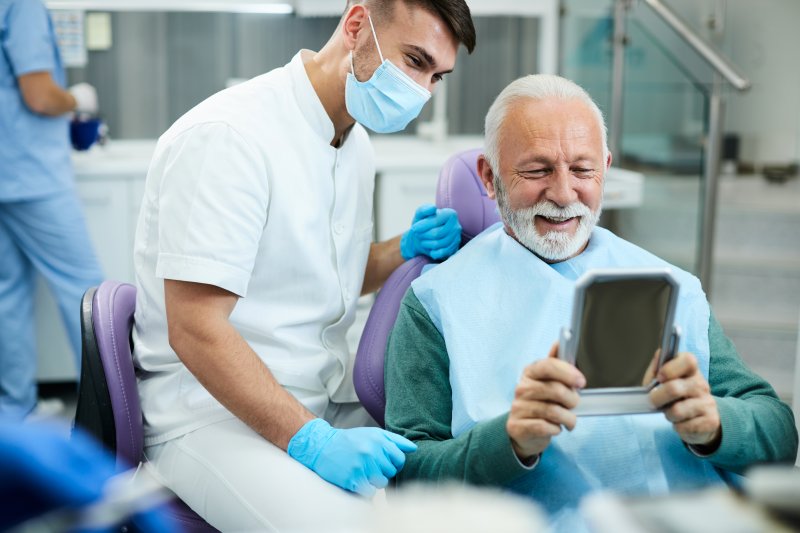 Did you know that most people skip out on essential dental care or checkups due to fear of seeing their dentist? While some patients hesitate to schedule appointments because of past traumatic experiences, others are more concerned about getting criticized by their dentist. However, this isn't something you should worry about, as the only thing they'll want is to preserve your oral health. Read on to learn five reasons why you shouldn't feel embarrassed at the dentist.
#1: Your Dental Problems May Be Easy to Fix
Are you worried that your oral habits have permanently ruined your smile? Fortunately, various treatments can help you regain beautiful pearly whites. With modern dental technology and techniques, you'll have many more options to effectively fix your teeth. Your dentist will be able to walk you through the best treatments to improve your smile.
#2: Your Oral & Overall Health Might Be at Risk
If you have poor dental health, then your confidence isn't the only thing you'll have to worry about. Untreated oral issues such as tooth decay and gum disease can end up wreaking havoc on the rest of your body. By overcoming your hesitation and seeing your dentist for dental care, you'll be able to prevent more serious complications like heart disease and respiratory infections.
#3: You're Not the Worse Case Your Dentist Has Seen
Dentists with years of experience have likely seen plenty of several oral health issues. Even if you feel embarrassed about your teeth or gums, it's highly unlikely that your case is the worst that they've encountered. If your situation is dire, they won't react or say hurtful things about you. Their main priority is to help you get back on track with good oral health.
#4: Your Dentist Isn't Interested in Criticizing Your Smile
You might hesitate to let anyone look at your teeth if you're not proud of the current condition of your teeth. That said, your dentist won't be at all interested in criticizing your smile or passingjudgment. They'll simply want to help address your dental concerns and lower your risks of future problems so that you can show off a healthy smile.
#5: You Can Get a Smile You're Proud Of
Feeling self-conscious about your teeth can hurt your overall quality of life. This can affect your interpersonal relationships as well as your career opportunities, as you may feel the need to hide your smile, which plays a major role in first impressions. However, by visiting your dentist, you can get the treatment you need to help you achieve a set of pearly whites you can be happy about!
Are you ready to get back on track with great oral health? Feel free to visit your dentist, and you can be sure to receive excellent and judgment-free dental care!
About the Author
Dr. Matt VanderMolen received his dental doctorate from the University of Illinois. He's also a member of several groups like the Academy of General Dentistry and the American Dental Association. He offers a wide selection of high-quality services, including dental checkups/cleanings, teeth whitening, veneers, and periodontal therapy. If you'd like to schedule an appointment, visit his website or call 217-546-3333.
Comments Off

on 5 Reasons to Not Feel Embarrassed at the Dentist's Office
No Comments
No comments yet.
RSS feed for comments on this post.
Sorry, the comment form is closed at this time.