October 21, 2022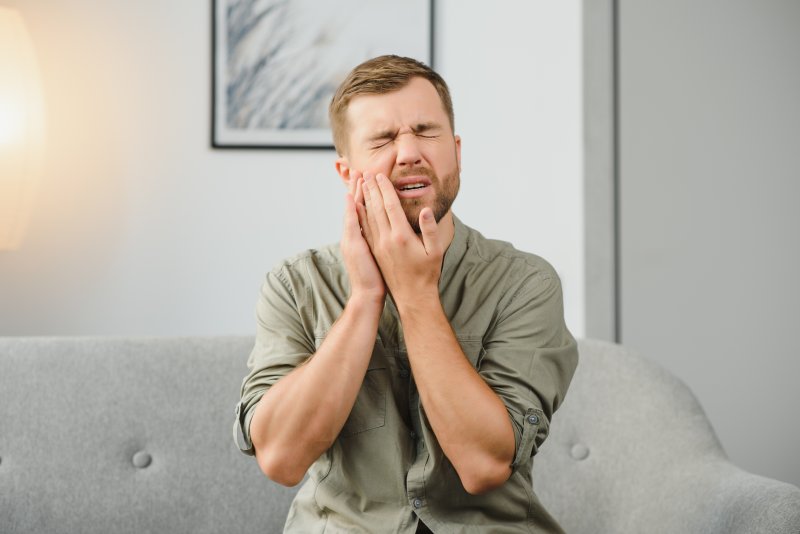 Tooth sensitivity is a fairly common dental concern that can be caused by various factors. While a minor case may not seem like an urgent situation, it can still be an indication that something is wrong with your smile. Instead of waiting to see if it's a dental emergency, you may want to see your dentist to get ahead of the problem. After all, more serious oral health issues like a dental abscess can be stopped or prevented altogether with early treatment. Read on to learn about the causes of tooth sensitivity, how to fight it, and when you should seek dental care!
6 Common Reasons for Tooth Sensitivity
A sensitive tooth can negatively impact the finer things in life, such as enjoying a carton of ice cream or a morning cup of joe. While it may involve various similar symptoms, like a throbbing ache when drinking a hot beverage, the condition can be a result of numerous oral health issues. The six most common causes include:
Gum disease
Tooth decay
Eroded tooth enamel
An exposed tooth root
Worn fillings
Fractured teeth
Tips for Handling Sensitive Teeth
Even if your tooth sensitivity is a minor, consistent discomfort or a sharp, piercing pain, any uncomfortable sensation originating from your mouth should require a dental emergency visit. That said, you can also try these at-home remedies if your condition is mild, or you have to wait a few days for your appointment:
Maintain proper oral hygiene and habits, such as brushing, flossing, rinsing with mouthwash, visiting your dentist every six months for checkups/cleanings, and not using your teeth as tools.
Use desensitizing toothpaste while cleaning your smile to minimize any discomfort.
Refrain from consuming extremely hot or cold meals and drinks.
Avoid sugary and acidic drinks that can irritate your gums and teeth.
When You Should See Your Emergency Dentist
If you aren't able to manage your tooth sensitivity with the above tips, or you experience bleeding, swelling, or other unusual symptoms, then you'll need to visit your emergency dentist right away. After you arrive at their office, they'll thoroughly assess your oral health and determine the proper treatment to address your situation. Your options may include fluoride gel, fillings, or gum disease therapy.
Though tooth sensitivity isn't always a dental emergency, it pays to seek care from your dentist ahead of time. They'll be more than happy to evaluate your situation and help you get back on track with a comfortable and healthy smile!
About the Author
Dr. Matt VanderMolen earned his dental degree from the University of Illinois. He also regularly pursues continuing education to refine his skills and expertise. He provides a multitude of advanced and comprehensive services, including fluoride treatment, gum disease therapy, and fillings. If you'd like to schedule an appointment, visit his website or call him at 217-546-3333.
Comments Off

on Is Tooth Sensitivity Considered a Dental Emergency?
No Comments
No comments yet.
RSS feed for comments on this post.
Sorry, the comment form is closed at this time.