December 23, 2022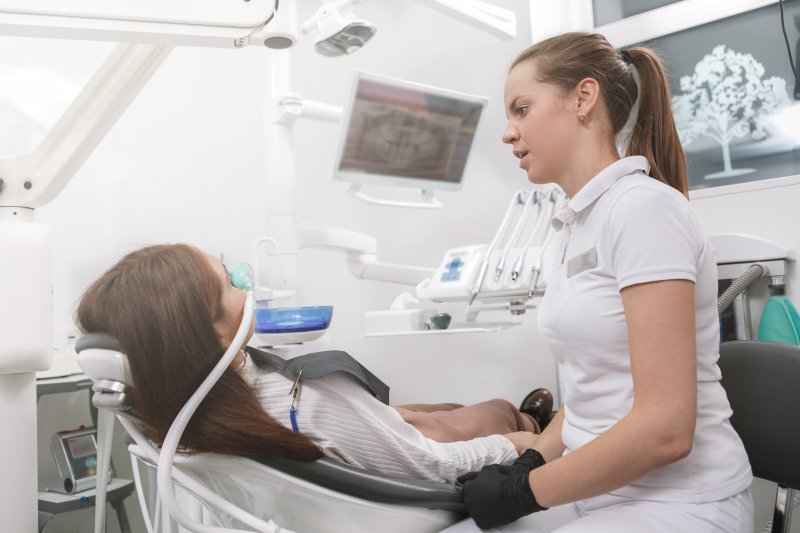 If you see your dentist often, you've likely heard of sedation dentistry in Springfield. You may even know that it keeps patients calm for specific treatments. However, you might feel unsure if it's the right option for you. After all, which people best qualify for dental sedation? Well, it turns out your local practice can answer that question and more. Here are the qualities of good sedation candidates and dental sedatives' other benefits.
What Makes a Good Sedation Candidate?
Technically, almost anyone can qualify for sedation dentistry. The service is highly safe and effective! That said, the best sedation candidates have one (or more) of the following:
Mild to Severe Dental Anxiety
In most cases, dental sedation is used for those with dental anxiety or phobias concerning dentistry. Its soothing effects can help patients receive the care they'd otherwise avoid out of fear. Such individuals could then expect a more pleasant experience.
A Sensitive Gag Reflex
If a patient has a sensitive gag reflex, they might struggle to finish their dental visit comfortably. Fortunately, though, sedation would help put them into a deep state of relaxation — one that reduces said reflex during an appointment. As such, they'd greatly benefit from dental sedatives.
Sensitive Gums & Teeth
Some people avoid the dentist out of pain, not fear. Due to having sensitive gums and teeth, they associate care with oral discomfort. Even so, such patients stand to benefit from sedation dentistry. Its sedatives often have a numbing effect, drastically reducing the pain a treatment might cause.
Problems with Sitting Still
Patients who fidget or have conditions like restless leg syndrome may struggle with dental visits. Sedation, though, would provide a calm that relaxes the mind and body. Therefore, it'd help a fidgety patient unwind and feel at ease.
Sedation Dentistry's Other Benefits
Of course, even patients without the conditions above can benefit from sedation dentistry. Besides relaxation, it also offers:
Temporary Amnesia: Sedation can trigger temporary amnesia. As a result, the treatment feels less lengthy and involves less waiting around.
Efficient Treatment: Dentists work more effectively on sedated patients. In other words, then, sedation can lead to better care.
Cost-Effective Care: When sedated, you could receive multiple procedures in one visit. You'd then save time on your schedule and cut down on costs.
As you can see, you likely qualify for sedation dentistry in Springfield. So, talk to your local dentist about treatment options in the coming days.
About the Practice
Advanced Dental Care of Springfield is based in Springfield, IL. As led by its experienced team of dentists, our practice gives patients truly personal care. To that end, we perform treatments that span preventive, cosmetic, and restorative dentistry, as well as emergency dental procedures. We're also certified providers of dental sedation and periodontal therapy. For more information or to book a visit, you can reach us on our website or by phone at (217)-546-3333.
Comments Off

on Are You a Good Candidate for Sedation Dentistry?
No Comments
No comments yet.
RSS feed for comments on this post.
Sorry, the comment form is closed at this time.