TMJ Therapy – Springfield, IL
Providing Relief from Jaw Pain or Headaches
Do you experience discomfort or pain when you chew and eat? Do suffer from headaches frequently? Maybe you have regular neck or shoulder pain? If you deal with any of these concerns you could be suffering from a temporomandibular joint disorder, or TMD. This is a problem that keeps your jaw joint from functioning correctly and it can cause a host of symptoms that become quite debilitating for some patients. The good news is that there are solutions for your pain and your dental team is well equipped to help with TMJ therapy in Springfield.
What Is TMD?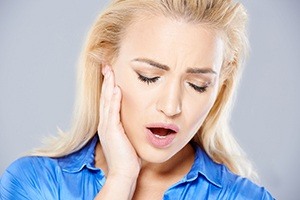 Your jaw joint is very complex and it is responsible for your ability to move your mouth to laugh, yawn, eat, chew, and even move from side to side. When your jaw joint isn't working properly, you might experience these types of symptoms:
Frequent headaches or migraines
Pain or difficulty chewing
Your jaw locking in the open or closed position
Neck or shoulder pain
Tenderness in your jaw
A popping or clicking sound in your jaw
Earaches
For many patients these symptoms greatly affect their quality of life.
What Causes TMD?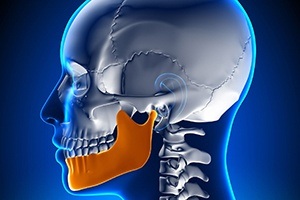 The cause of TMD differs greatly with each patient and it affects which treatment is best for your needs. Some of the causes of TMD may be:
Bite or tooth misalignment
Bruxism – or clenching and grinding your teeth
Stress or anxiety
Trauma or an accident
Determining the cause of your TMD will help your Springfield dentist decide which treatment to recommend for your unique condition.
Treating TMD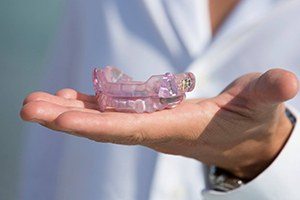 Treatments for TMD also vary depending on what's causing your condition. For example, if bite misalignment is the cause of your TMD, orthodontic treatment to put your teeth and bite into proper alignment may be best. A bite adjustment may also be helpful in this case.
Patients suffering from bruxism may benefit from wearing a night guard while they sleep that protects their teeth from excessive wear and helps their muscles relax. Wearing a mouth splint, or guard may also help to alleviate the effects of stress or anxiety throughout the day.
Are You Living With TMD Pain?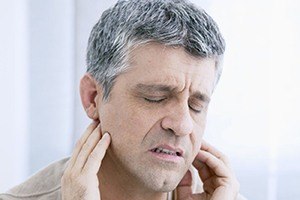 If you suffer from TMD, our team at Advanced Dental Care of Springfield is prepared to help you. Our dentists will listen to your concerns and work to get to the root cause of your TMD so they make recommendations on the best treatment to suit your specific needs.
Don't let the pain or discomfort of TMD control your life! Reclaim your dental health with a phone call to Advanced Dental Care of Springfield at (217) 993-9317 today.