March 4, 2022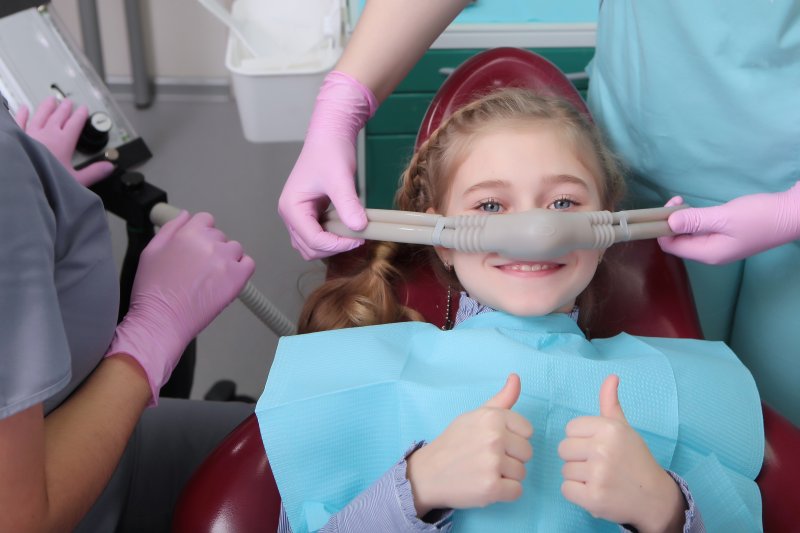 When you hear the phrase "sedation dentistry", if you aren't familiar with it, you probably assume that it's just a means for nervous dental patients to relax and get over their fear of the dentist. While this is true and certainly its biggest draw, there are actually many benefits to receiving sedation dentistry that are often overlooked or overshadowed. Here are some of the other reasons for why sedation dentistry is incredibly useful.
Specifics of Sedation Dentistry
Simply put, sedation dentistry is the practice of using medication to help patients relax during various dental procedures. It is commonly used to assist patients who suffer from dental-related anxiety but has many different applications. However, sedation dentistry can be used on any patient that so desires, assuming they qualify (your dentist will need to holistically evaluate your health prior to recommending sedation).
Methods of Sedation Dentistry
There are different methods used in sedation dentistry, and all are effective; nitrous oxide, also known as laughing gas, is commonly used and instills feelings of warmth and euphoria. IV sedation can be used, especially when there is a significant amount of dental worked to be done. In some cases, a prescribed pill (oral conscious sedation) can be taken prior to the appointment—by the time you sit in the chair, you'll be totally relaxed. No matter the method, the emphasis will be on making you as comfortable and relaxed as possible for your treatment.
Benefits of Sedation Dentistry (other than battling dental-related anxiety)
There are tons of benefits to sedation dentistry, many of which are overshadowed by its ability to help anxious dental patients. Some of these additional benefits include:
Less time is typically needed for procedures, as the patient is more compliant. This also helps with patients who struggle to remain sitting in the dental chair for a long period of time.
Helpful for patients with a sensitive gag reflex.
Helpful for patients with TMJ problems and those who have difficulty keeping their mouths open.
Multiple dental procedures can be completed in one appointment.
Dental sedation is considered more safe than general anesthesia.
For the patient, the appointment will seemingly go by in a flash.
You could be the bravest person in the world and have absolutely no fear of the dentist, but you should still consider sedation dentistry for its many other advantages. Once you try it, you might find that you prefer it!
About the Author
Advanced Dental Care of Springfield has proudly served families in the central Illinois area for over 30 years. Headed by Dr. Matt VanderMolen, they offer the finest services in various fields such as preventive, restorative, and cosmetic dentistry, as well as sedation dentistry. Dr. VanderMolen received his DDS from the University of Illinois and is a member of the American Dental Association, the Academy of General Dentistry, and the Pierre Fauchard Academy, as well as many other prestigious organizations. If you have any questions about sedation dentistry or would like to reach out to Dr. VanderMolen, he can be reached via his website or (217) 546-3333.
Comments Off

on The Lesser-Known Benefits of Sedation Dentistry
No Comments
No comments yet.
RSS feed for comments on this post.
Sorry, the comment form is closed at this time.